Reserve your Intensive 5-day Horse or Poney Riding Courses for Easter holidays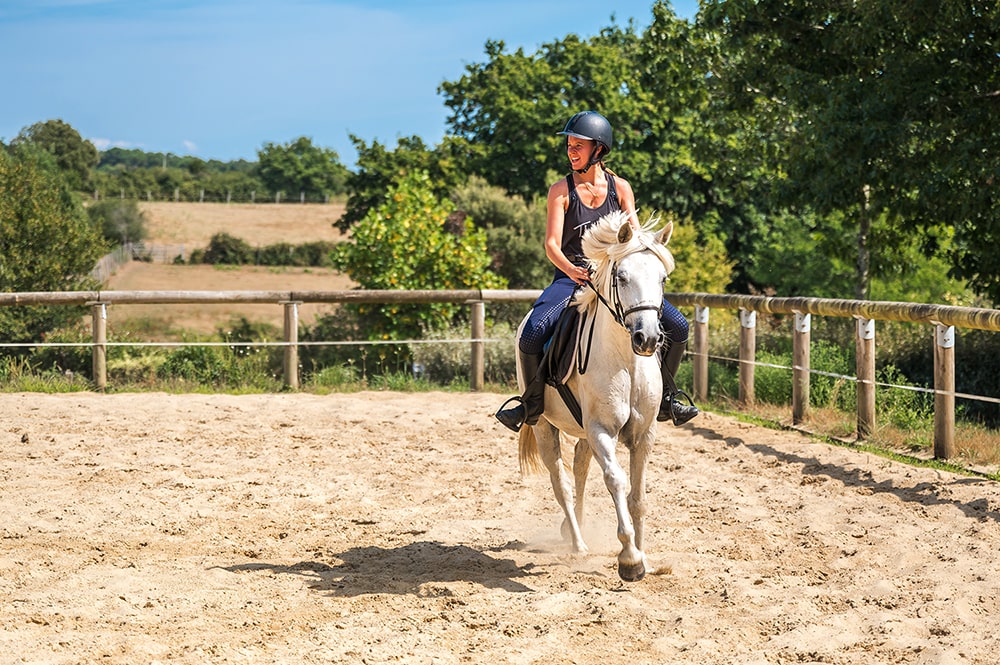 Opt for an outdoor activity during the Easter holidays! Our instructor, Marine Brégent proposes horse riding courses, pony rides and guided walks.
5-Day courses from Monday to Friday :
12 to 16 April
19 to 23 April
26 to 30 April
3 to 7 May
From Monday to Friday, in groups of the same level
1 hour on horseback (+preparation)
120€ the 5-day course for members of the equestrian center year-round and the clients of the campsite and gîtes
or 140€ for the other riders.
Licence and Insurance :
Year-round licence (25€ for under 18)
For non-licenced riders, please present an insurance certificate covering the equestrian activity or opt for a holiday license (8€ valid 1 month)
Subscribe to the Intensive Courses
To register for the courses, please send us the downloadable registration form with the payment. You can also complete it at the reception of the campsite which registers the inscriptions.
Or fil the online registration form and contact us for the payment.
Payment by card (on phone) or by bank transfer.